Home
International Talent Mobility
In a world where:
employers compete for talent;
the average Western workforce is ageing:
the employees are not always prepared to work off-site for a longer period of time;
lots of projects are to be realized and staffed outside Europe,
Multiplan International is a qualified and reliable partner to organize any of your actual and future project staffing needs and technical skills requirements. On land and at sea.
Multiplan sources and supplies technically proficient professionals from the Philippines who demonstrate:
the right work attitude;
travel readiness;
flexibility;
reliability and loyalty;
fluency in English.
Multiplan ensures that the jointly selected talent is deployed on site within the agreed timeframe and within the legal frame of both labor donor and host country.
Our core markets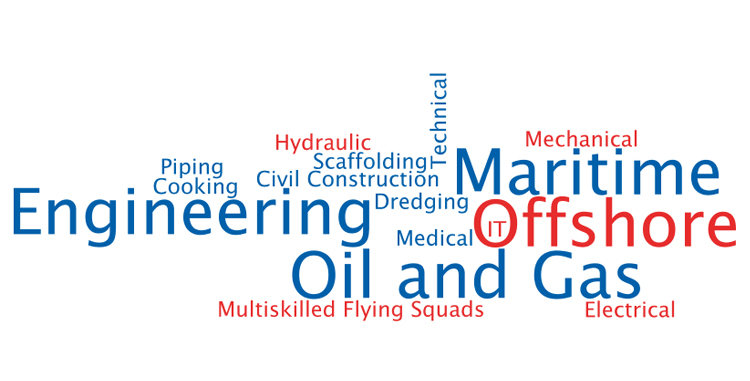 A selection of our projects
Projects undertaken with crew, workers and staff selected and deployed by our company include:
Angola offshore: Kaombo project
Angola - Block 17: loading / off loading operations
Baltic Sea- NordStream 2 project: field joint coating application
Bangladesh land based: heavy lifting/erection operations in Ashuganj Power Generation Plant
Belgium offshore - Norther Offshore Wind Farm Project
Belgium land based - Flanders: geriatric nurses, OR nurses
Belgium land based - Flanders: technical maintenance engineers & production line engineers in the bottling / beverage industry
Belgium land based - Flanders: bottleneck positions as car mechanics, truck mechanics, cooling and refrigeration mechanics, tube mill operators, electrical panel builders, industrial electricians ...
Black Sea - South Stream
China: installation of pipelines, transport and installation of production system
China land based: set-up Baggage Handling System in airport, installation of sorter in Ningbo, installation of sorter in Shanghai, installation of sorter in Tianjin
Egypt: dredging activities Suez Canal Project
Israel offshore - Leviathan Project: field joint coating application
Ivory Coast land based - Abidjan - Ciprel Project
Japan land based: steel (welding) inspection and paint inspection of new build ocean going tugs on Niigata Shipyard
Kazakhstan land based - TCO project - planning engineers, project engineers, SPMT operators, crane operators
Nigeria: engineering, procurement, construction, pre-commissioning and start-up of sub-sea umbilicals
Norway - Equinor Sverdrup: Topsides Installation
Panama: widening & deepening activities of the Atlantic Entrance & North Approach Channel to the Panama Canal.
Papua New Guinea: barge handling
Philippines land based: assembly, crane support and transport (SPMT) of modules, Batangas
Philippines land based: semiconductor test engineer, data integration engineer, application integration engineer
Turkey land based: set up baggage handling system @ Istanbul new airport project
UAE: dredging assistance, land reclamation, rock protection works, shore protection, quaywall construction
UK offshore - London Array Project: cable laying assistance, installation assistance, towage and offshore windfarm support
USA Outer Continental Shelf: survey, ROV work, installation of suction piles and mooring lines
USA: offshore US East Coast: geophysical seabed surveys at the Revolution Wind and South Fork project sites
Vietnam: land reclamation, dredging of access channel and port basin